Bugs

A bit of an odd one, I'm not sure if it's a bug or something else and I've not found anyone with the same issue.
Some of my nicely scrapped comics are only displaying the comic story title instead of Series Name and Number (Year).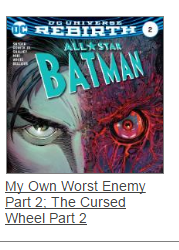 Is there anyway to change/toggle this as i would prefer the "Series Name #Number (Year)" as the story title can be very long sometimes and sometimes just looks bad.