Bugs

Hi Ubooquity forum
I've installed the latest Ubooquity on Debian 8 with Oracle Java 8. It is running in the background and serving on port 2202.
All my e-books are in PDF format and put in a folder hierarchy. Ubooquity displays them correctly. Downloading an e-book is working correctly.

The issue is when I click to read the book. Then the display is broken (screenshot).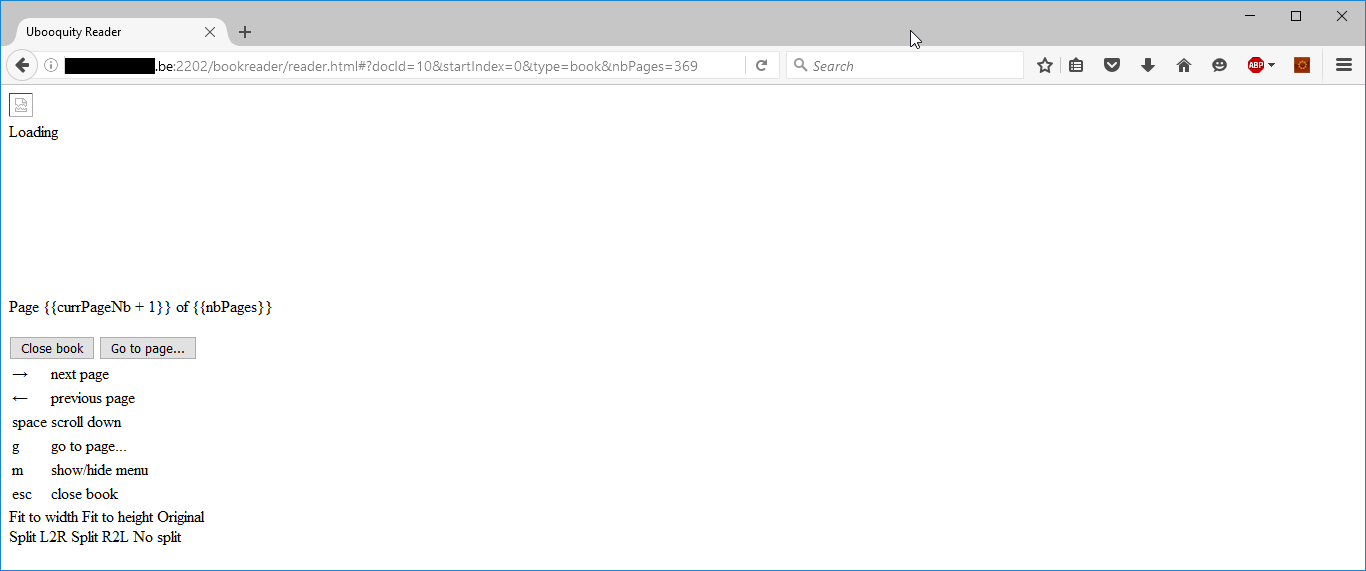 Can somebody help me to get this working?
Kind regards
Stefaan Neyts
Lead Java Developer
Duo nv
Belgium